Private Lessons Teacher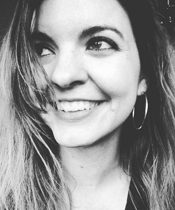 « Back To Results
Lesson Registration fee is $ 30.00.

Session Rate:
$ 20.00 per 30-minute session
Biography:
Hi! I'm Tierney.

I love music, and I've always loved working with kids.

I began taking piano lessons myself when I was seven years old, and had the privilege of studying under a number of accomplished piano instructors who pushed me to become the best musician I could be. Throughout high school I competed successfully at both the local and state level, and memorized an outrageous quantity of Beethoven and Bach.

Over the years since then, I've been blessed with a variety of opportunities to share my love of music with children in a variety of settings - from teaching private piano lessons in both Iowa and South Dakota, to working as a first grade teacher, to providing respite care for children with special needs, to wearing a whole stack of hats at a music-driven after-school program here in Sioux Falls.

I believe that music is for everyone, and I am passionate about customizing the learning experience for each student's age, skill set, pace, and learning style. I also believe firmly that you can achieve excellence and have fun - at the same time! If this sounds like something you are interested in pursuing together, I look forward to meeting you.
Disclaimer: Information displayed on Schmittmusic.com (Site) is provided by the music instructors (Teachers). Schmitt Music is not responsible for the Teacher content posted on the Site.