Private Lessons Teacher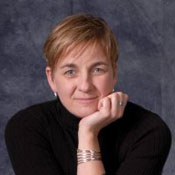 « Back To Results
Dr. Michele Gillman
Lessons:
Piano, Saxophone, Clarinet, Flute, Music Appreciation, Music Theory, Composition, Songwriting
Studio Hours:
Su
M

Tu

W
Th
F

Sa

Schedule Currently Full
Biography:
Michele Gillman has been teaching piano, sax, clarinet and composition privately for over 20 years. She has worked with individuals of all ages and levels of learning and has found a love for teaching students with special needs. Michele focuses on children with Autism spectrum disorder, ADD and ADHD. She has been developing a method of teaching students with special needs for over a decade and continues to refine her methods and approaches for these individuals by creating a unique curriculum for each student based on their learning styles and individual needs.

Michele received her Doctorate of Music in Composition from Northwestern University in Evanston, Illinois and has taught composition, beginning and advanced music theory and acoustics at St. Olaf College, Gustavus Adolphus College, Northwestern University and Columbia College in Chicago. She is also the founder of Blue Sky Green Light Studios (now Powderhorn Project), a not-for-profit recording studio for inner-city youth. She has also received numerous awards and recognitions including ASCAPlus, two Jeff nominations and a St. Magnus Festival participant in Orkney. Her most beloved recognition is the Civic Achievement Award from when she was a 12-year-old girl in recognition of outstanding achievement in sport.

Michele grew up in Washington State, where it rains. After living in the Midwest for 20 years, she is still adjusting to the snow and the lack of seafood.
Disclaimer: Information displayed on Schmittmusic.com (Site) is provided by the music instructors (Teachers). Schmitt Music is not responsible for the Teacher content posted on the Site.