Private Lessons Teacher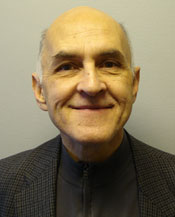 « Back To Results
Gary Narducci
Lessons:
Acoustic Guitar, Bass Guitar, Electric Guitar, Ukulele
Session Rate:
$ 30.00 per 30-minute session
Biography:
Gary has been teaching guitar since the late 1960s. Gary has taught at several Metro Area music stores and schools. He currently teaches at Schmitt Music in Woodbury. During his college years he taught at Hal Leonard Music in Winona, MN.

He can play a wide variety of guitars styles. He teaches electric, acoustic, ukulele and classical guitar. Gary can teach theory, ear training, performance accompaniment and more. His goals are to teach his student to eventually stand on their own without the need for lessons. Gary can teach beginners to advanced student in a wide variety of musical genres. Gary also teaches Ukulele.

My minimum age for students is 9 years old. Any younger and is becomes a challenge to keep their focus. Please take this into consideration when selecting an instructor.

In my own words.
I enjoy teaching guitar because I can share my love of the instrument and music with people of all ages. Teaching to others has taught me more than what I ever got out of a book. I like to use real world analogies to convey the concepts of music and guitar to others. To see a smile of confidence in the eyes of student is a joy that can only be shared in a one-on-one situation.

Don Lieu
Gary is an excellent teacher that encourages playing creatively and making songs your own. I would highly recommend him to anyone who seeks to learn guitar and truly love the art.

Michelle Tatreau
Gary provided guitar lessons to my son, Ben for over 7 years before my son went off to college. Gary's teaching style was a great fit for my son. Gary was more than just a guitar instructor, he was a wonderful influence, adviser, teacher, and friend to the family. We are grateful for having worked with him.

Jake Mortenson
Great hands-on teacher, will take the time to break everything down for you. He teaches you music theory step-by-step, so you will understand it. Greatest lesson he will teach you is how to pick out music by ear. I am capable of learning anything I want the exact way they play it because of this man.
Minimum Age:
Gary has requested a minimum age of 8 years old.
Disclaimer: Information displayed on Schmittlessons.com (Site) is provided by the music instructors (Teachers). Schmitt Music is not responsible for the Teacher content posted on the Site.